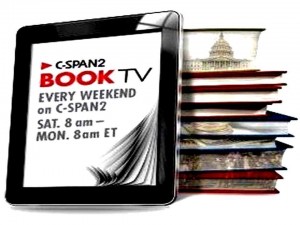 Durante mi estancia en USA con motivo de la Convención para la Democracia en Cuba que se celebró en Miami aproveché algunos minutos para disfrutar de la excelente programación de fin de semana de C-SPAN2's BookTV. Por asociación esto me mantuvo frescas recientes vivencias en Cuba en una Feria Independiente del Libro organizada por el Instituto Patmos.
Mientras disfruté por TV de presentaciones de Richard Bernstein, autor de ¨China 1945: Mao´s Revolution and America´s Faleful Choice¨; de Shane Harris, autor de ¨@War: the Rise of the Military-Internet Complex¨; de Stephen Kotkin, autor de ¨Stalin: Volume 1 – Paradoxe of Power, 1878-1928¨; de Sam Daley-Harrys, autor de ¨Reclaiming Our Democracy¨; y de Thanassis Cambanis ¨Once Upon a Revolution: An Egyptian Story¨ mi mente volvía al sábado 24 de enero en Caibarién, Villa Clara, Cuba, donde en el hostal restaurant de Rafael González Estévez, alias Papucho, presentamos títulos de temática diversa ante un auditorio de unas setenta y siete personas también diversas en edades e intereses, pero todos con el común denominador de avidez por buena literatura, sin la mediación de intolerancias ni censuras. Mientras contemplaba las presentaciones del Aspen Institute, del National Constitution Center de Filadelfia, de University of Pennsylvania Bookstore  y de Politics & Prose Bookstore sentí un poco de satisfacción de pensar que en Cuba, a pesar de las limitaciones de todo tipo, también instituciones como el Instituto Patmos intentan poner su grano de arena en la diseminación de la libre información.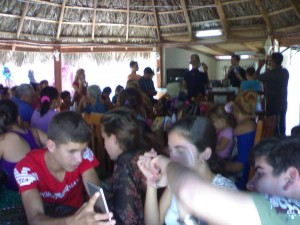 Este mes de febrero tendrá lugar en Cuba la oficial 24ª Feria Internacional del Libro de La Habana (24ª FILH Cuba 2015). El País Invitado de Honor será la República de la India y se homenajeará a los autores Olga Portuondo Zúñiga, Premio Nacional de Ciencias Sociales y Humanísticas 2010, y Leonardo Acosta, Premio Nacional de Literatura 2006. Los principales recintos donde tendrá lugar serán la Forta­leza de San Carlos de La Cabaña y el Castillo de los Tres Reyes del Morro. Todo redunde para el bien de la literatura. El Instituto Patmos tiene al menos la satisfacción, aunque lo haga extraoficialmente, de realizar su primera incursión en tal sentido, y la adicional de haber presentado libros que todavía no serían admitidos en la 24ª FILH Cuba 2015. Aunque sus lanzamientos estén lejos de ser vistos por canales como C-SPAN2's BookTV, y por el momento no se les admita en La Cabaña, nadie puede negar que también lo estamos intentando.